The Gifford Group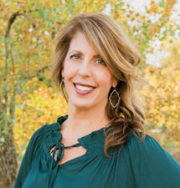 Expanded Overview and Background
Certified Divorce Specialist (CDS)
RCS-D designation, Real Estate Collaboration Specialist – Divorce
Membership Chair with the National Association of Divorce Professionals (NADP), a Houston NADP chapter leader.
FYI Realty Rookie of the Year 2020 and Top Producer Award
Amber and Scotty have cultivated their business approach with a vision of assisting their clients during one of the most difficult life events. They work with compassion to guide clients through the difficulty of property division and rebuilding during and after divorce. They also help clients navigate the many decisions that come with the joy of blending a family and finding the perfect home to accommodate that new chapter.
While helping clients find and sell homes is a top priority for them, Scotty and Amber are passionate about helping others through the life-changing transitions of real estate transactions. When working with clients experiencing divorce, they advise their clients with empathy and personal understanding of the strain and confusion divorce creates. They work hand-in-hand with their clients to help ease stressful life transitions while assisting them with all unknowns to preserve the homeownership eligibility and credit of both spouses.
Every client's future is important to The Gifford Group.