Winning Realty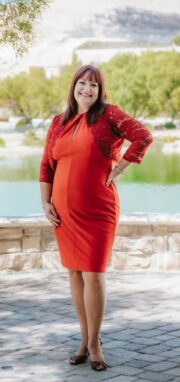 Originally from New Mexico, I first moved to Las Vegas in 1992. It's been great seeing all the growth in the area and the many possibilities and adventures to be had in this energetic city. I am still amazed as to what Las Vegas has to offer, no matter the profession or the hobby, and excited to share it with others. I earned a Bachelor of Science in Technical Management with a concentration in Criminal Justice but quickly decided I wanted to help others in a different way. My previous professions were in Management, Sales, Administrative and Executive roles, where I received many accolades. All of my work and educational experiences have lead me to my ultimate career choice, that of being a REALTOR®.

Vegas is divided into several areas, which I work. They are:
Las Vegas
North Las Vegas
Henderson
Boulder City
Each of these areas have several smaller communities. Which I also work.

I am truly honored to be able to help during this endeavor and look forward to all the wonderful people I'll meet.
Expanded Service Description
I come from a string of many active and retired military family members. I am a REALTOR®, Military Relocation Professional (MRP), certified VA Agent and a proud supporter of our military through VABA (The Veterans Advocacy and Benefits Association). I am also a member of Police News, where I proudly support our First Responders. My goal is to provide a less stressful situation that often comes with relocating or even moving from one home to another in the same city. My background and experience contribute to helping ease this transition. People know me best as the "Vegas Property Expert". Reason being is I pride myself in knowing the area, committing to my clients' needs and wants along with being their go-to person. Many would say there are no strangers in my life only people I haven't met yet. It's important to make every client feel comfortable and have a sense of home. I put myself in my Buyers and Sellers position and do everything as if it were my own deal.