Waterman Real Estate Inc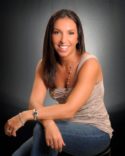 Company Name:
Waterman Real Estate Inc
Expanded Overview and Background:
CURRENTLY RANKED AS ON OF THE TOP 250 REALTORS IN THE COUNTRY!!!
Serving all of Brevard County, Florida specializing in residential, vacation, rental or commercial properties. I am have handled many different types of transactions. Continuous training is necessary to keep up with the highly changing market. I have trained in Short Sales and Foreclosure, allowing me to operate these transactions smoothly from beginning to end.