Warren Lewis Sotheby's International Realty
Featured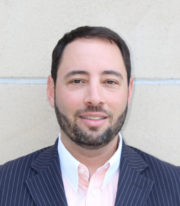 Expanded Overview and Background
Record setting residential & commercial real estate specialist with over 16 years in sales, marketing & brand development
Ever since getting into NY real estate full time I've been able to set new records for the clients I've worked with, and the NYC brokerage firms I've worked for. That's not meant to brag, but an honor I've received and been given by the great people I've had the opportunity to add value to.
Today I am honored to be working the world's best established and most respected brand in the high end real estate space – Warren Lewis Sotheby's International Realty.
After falling in love with NYC, and Brooklyn in particular, I was compelled to participate in its property industry, the preservation of its historic places and culture, and helping to carefully curate its future through stylish, amazing, and beneficial new developments.
Whether it is fabulous makeovers of luxurious Brownstones, planning and unleashing the potential of world class new condominium buildings, or revitalizing commercial and mixed use developments on the edge of Brooklyn and Manhattan's trend setting frontiers you'll be hard pressed to find someone as passionate, connected, and capable to help.
I offer multilingual assistance in English, Hebrew, and Russian, and when I'm not in the office or on a development site you might catch me recharging at and exploring NYC's best restaurants, martial arts studios, or parks with my wife and Golden Retriever, Dean.
I come from a strong financial planning background, so bring an adeptness to the numbers and appreciation of confidentially to the table that many others in this business simply don't seem to offer.
​Awards & Recognitions:
"Deal of The Year Award Winner 2016"
"40 Stars Under 40 Award Winner 2017"
Founder of:
"The RATNER Team"
www.TheRatnerTeam.com
The Brooklyn Made Podcast
http://thebrooklynmadeshow.com
The Brooklyn Made Blog
www.BrooklynMade.Blog