Venture Home Group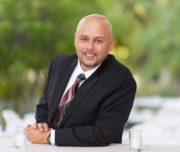 Specializing the in Phoenix Metropolitan area
Expanded Service Description
I have become one of the leading realtors in the valley. I am extremely passionate about my profession, and am completely devoted to serving others. A California native with a technology and engineer background which has allowed me to be able to market properties through the use of technology and the internet. With a Master's Degree in Business and in Project Management, I have always sustained an interest in raising the bar in the industry, through enhanced education and developing a better working model.
What makes me different from other agents?
My dedication and devotion to others has ranked me high within the community, along with my knowledge of the Valley and surrounding areas. Commitment, Excellence, Honesty, and Reliability are a few traits that describes me as an individual.