Urbane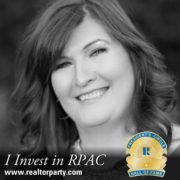 Serving the Greater Nashville Area; Have coached 400+ renovations, which makes me uniquely qualified to help buyers make savvy decisions on the right home for them, and to coach sellers in preparing, pricing and positioning their home to sell quickly without leaving money on the table. Offering strong negotiating skills with heart, clients can expect to have an extraordinary experience every step of the way, whether they are first time buyers or selling their tenth home.
Expanded Service Description
Sher Powers is active in service as a volunteer in the real estate community, at the local, state and national level. She is an advocate for home owner rights, and is a Golden R President's Circle Hall of Fame member. Sher has served as President of Greater Nashville Realtors in 2018, is a current Division Vice President of Tennessee Realtors, and will Chair the Local Leadership Idea Exchange Council for National Association of Realtors in 2020. She has been awarded production awards and was recognized for 2018 as being a top 10% agent in the Greater Nashville market by Top Producer. In addition to CRS designation, Sher also has e-Pro certification. She has taught courses on Investing in Real Estate for Realtors, was a subject matter expert for the REBAC course: Real Estate Investing, and has written and teaches a course on Diversity Inclusion: Beyond Fair Housing. Her passion for serving her peers, continuing to obtain education, and delivering excellence to her clients is a reputation she consistently works to preserve. With a small staff, Sher operates a solo agent office, and focuses on quality and personal service. Referrals are welcomed with warmth and care, always!