Thomas Group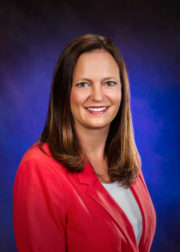 I work as a buyer's agent and a listing agent selling residential property in Gainesville, Florida and surrounding areas including Alachua, High Springs, Newberry, Archer, Micanopy and McIntosh.
Expanded Service Description
I am a Florida native and an avid Gator fan! In 1989, I relocated to Gainesville from Vero Beach to attend the University of Florida, and obtained my BS in Business Administration. I later followed my passion for creativity and design and attended Santa Fe College where I received my AS in Graphic Design Technology.
I started my real estate career at the age of 20 as a part-time leasing agent. By 26, I had my real estate license and by 28, I had my Broker's license. I have rounded out my real estate career as a Realtor, a Leasing Professional and a Property Manager. I have extensive knowledge about both the student and professional markets and spent several years at one of Gainesville's top Property Management companies. My focus is now in residential sales with Gainesville's number one real estate company, Coldwell Banker!
Between real estate ventures, I pursued my creative career as a Graphic Designer working for Santa Fe College, Group 5 Advertising, CAPT and the University of Florida.
I love working with both buyers and sellers! I consider myself a perfectionist and have a careful eye for detail which comes as an asset to my customers. I have a passion for pleasing and I'm a problem solver by nature. I'm always looking for a way to make things better, whether it's finding a creative way to get an offer accepted, an inexpensive way to declutter and stage a home or a renovation to transform a house into the perfect home. Give me a challenge and I'll do what it takes to solve the problem.
I'm currently a USAA, Navy Federal and Cartus relocation specialist and work with VA financing for a majority of my buyers.
I'm a technology nerd by nature and love to learn. In 2018 I served Gainesville-Alachua County Association of Realtors Technology Committee and a graduate of the 2018 Leadership Development Team.
I currently serve on the Board of Directors for the Gainesville Alachua County Association of Realtors, and I am the Chair of the Professional Development Committee and the Chair for Launch Leadership Summit, an annual, all-day event that brings in national speakers to an audience of almost 600 Realtors and business partners.
Giving back to my community is important to me and I support The Children's Home Society, The Children's Table, March for Babies, the Child Advocacy Center and a variety of other charities on an annual basis through food drives, toy drives and monetary donations.
I have a true passion for helping people, and there is no greater satisfaction than helping my customers with one of the biggest financial decisions they will make in their lifetime...buying or selling their home. When I'm not selling real estate, I'm at the softball field or basketball court with my daughter and husband...cheering on the most important people in my life!