The Margie Smigel Group, LLC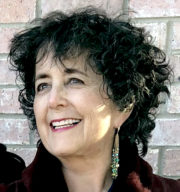 Residential expert in Chicago. Over 30 years of experience in sales and as an owner since 1999. Negotiation is my specialty: everyone has to win to make a real estate transaction work.
Expanded Service Description
I started my career as a graphic designer and photographer. On the side, I bought and redeveloped a derelict frat house in the Northeastern University neighborhood of Boston. I converted it to a 3-flat, enabling me to live the life of an artist while living free while my tenants paid my bills. I went to The School of the Museum of Fine Arts to pursue making art and discovered that I wanted to be a filmmaker. Moving to Chicago in 1988, I realized that I needed to earn money to finish a film. And that's how my real estate career began. I have created this small brokerage because I want to do business the way I like to do business. I have the time and energy to devote to my clients and transactions without herding a large stable of brokers. And it works. In 2015, just two years after starting this business, I was named the Top Producer in the Kenwood Neighborhood for the number of transactions I closed. My brokerage was ranked 188 out of 2190 brokerages doing business in Chicago in 2015. It has been blossoming since. I have also been active in the Chicago Association of Realtors, sitting on its Board of Directors and being active the in the Professional Standards Committee and the Government Affairs Committee.