The Madrona Group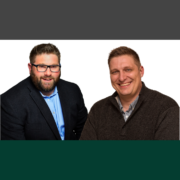 Tailored service to each individual client with great professional partner relationships.
Expanded Service Description
Find Your Greater Puget Sound Area Home
The Madrona Group, Joe Kiser and Jason Fox, has roots in the greater Puget Sound area. With both founders having been born and raised in the area. We don't just say we are local we are born local. The Pacific Northwest has so much to offer its residents and we look forward to sharing that with you.
We love working with first time home buyers and helping them through what can be a complicated process. Ensuring that you find a home that you are proud of.
Are you thinking of selling your Greater Seattle Area house or condo? We have an amazing marketing system to ensure that you get your house sold quickly and for the best price.
Perhaps you are relocating to our great state and need someone with local knowledge to show you around.
With the help of great technology, like this website, exceptional marketing capabilities, and an amazing group of real estate professionals we are able to provide world class service to clients in both King and Snohomish County.
We look forward to providing you with world class service.