The Boulevard Company Real Estate – Luminate Team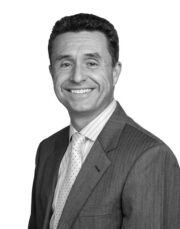 Jon Franko entered real estate in 2013 and formed the Luminate Team with his business partner and their Broker, The Boulevard Company, in 2015 with a combined experience of over 20 years in the real estate industry. His team services the Greater Charleston, South Carolina and surrounding areas and pay great attention to detail while seeking to develop trust with people, understand their needs, provide timely communication, and ensure honesty while striving for their clients' complete satisfaction regarding their service when buying, selling or investing in resale, new development properties and vacant land for civilian, active and retired military clients alike. They also thoroughly enjoy writing about themselves in the third person. 

Expanded Service Description
Our team also has an extensive history of volunteering and participating with multiple non-profits, local schools & organizations in the community. We are long standing supporters of Summerville Dream and active board members of this 501(c)(3) organization dedicated to improving the quality of life in Summerville by enhancing the aesthetic, cultural, social and economic aspects of the downtown area, while preserving its historic identity.
Jon is one of the founders of Bike/Walk Summerville which is an advocacy group for the safety of pedestrians and cyclists and involved in many of the local running and triathlon clubs, as well as, an avid financial supporter of local running races. Our team believes in supporting physical fitness groups and the promotion of healthy lifestyles for adults, kids races/triathlons and the Tri-It-For-Life group which is a women only triathlon organization contributing to the local community in addition to supporting female empowerment and encouraging lifetime physical fitness.
If you're looking to be well informed, educated and "Enlightened" throughout the real estate process by knowledgeable and professional agents, then allow the Luminate Team to be your "guiding light" with the first hand experience to help solve your problems and accomplish your goals. For our team, it's truly about focusing on YOUR real estate goals and providing YOU expert guidance while receiving a service experience like no other to protect your best interests. We look forward to serving you.