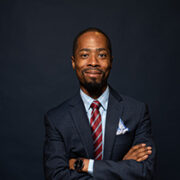 OUR MISSION: is to create value, inspire trust, and make a meaningful difference in the lives of our clients, investors, and communities. Through our commitment to excellence, innovation, and social responsibility, we aim to be the preferred partner in real estate, delivering exceptional experiences and shaping a brighter future for all.
Expanded Service Description
Welcome to The Choice Realty Group LLC., a real estate and consulting firm dedicated to providing exceptional hospitality experiences through our portfolio of properties. We specialize in the acquisition, development, and management of residential and hospitality properties that cater to the unique needs of travelers around the world.
At The Choice Realty Group LLC., we understand that hospitality is more than just a place to stay; it's about creating memorable moments and offering a warm and inviting environment for our guests. We believe in the power of exceptional service, attention to detail, and delivering outstanding experiences that exceed expectations.
With years of industry expertise, our team is committed to curating properties that reflect the local culture, provide comfort, and offer a sense of belonging to our guests. Whether it's a luxurious hotel, a charming bed and breakfast, a beautiful home or a modern vacation rental, we carefully select each property to ensure it meets our high standards of quality and service.
Our approach is rooted in a deep understanding of the hospitality industry, market dynamics, and the evolving needs of today's travelers. We stay ahead of the curve by conducting extensive market research, staying updated on industry trends, and leveraging innovative technologies to enhance our guests' experiences.
Our core values of integrity, professionalism, and excellence guide everything we do. We prioritize transparency in our dealings, foster strong relationships with our partners, and strive to create win-win opportunities for all stakeholders. Our dedicated team of professionals is passionate about the hospitality industry and is driven to deliver exceptional results for our clients and guests.
We are also committed to sustainability and responsible practices. We aim to minimize our environmental impact by incorporating eco-friendly measures into our properties and supporting local communities. By embracing sustainable initiatives, we strive to create a positive social and environmental footprint in the areas where we operate.
Whether you are a guest seeking a memorable stay or an investor looking for profitable opportunities in the hospitality or residential sector, we invite you to explore our portfolio and experience the difference of The Choice Realty Group LLC. We look forward to welcoming you and ensuring that your experience with us is nothing short of extraordinary.
The Choice Realty Group - Where Hospitality Meets Excellence