TACM Commercial Realty
Featured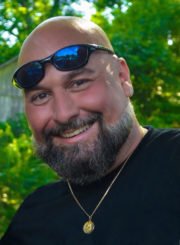 Commercial and Land Sales Specialist , Private Label Marketing and Development
Expanded Service Description
Anthony has been in Land Sales and Private
Label Marketing and Development since the
New Millennium Year 2000 and has spent the
past 20 years as a "Land Specialist" focused
on 100's of Thousands of acres of Texas
Ranch Land. Anthony currently holds a
Pennsylvania State Real Estate license and
has joined the TACM Team this year 2020 and
has the same vision looking forward to
focusing on Pennsylvania Agricultural,Rural &
Commercial Land Sales.
Famous Quote "The BEST Investment On Earth Is EARTH!"