SKY Consultants Realty and Property Management LLC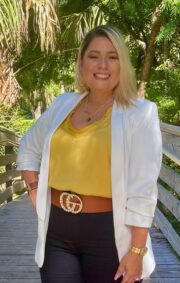 Helping Buyers and sellers throughout the entire real estate process. We also specialize in Residential and Multi-Family Property Management . We service all of Central Florida and Volusia County!
Expanded Service Description
At SKY our core values define how we treat our customers, both landlords and tenants, our staff and any other individual that deals with SKY Consultants.
We challenge ourselves to execute flawlessly and consistently deliver the highest quality of service to all of our customers. We only deal with a few transactions at one given time so that we may give our absolute undivided attention to each individual.
We take the time to understand what every customers specific needs are and offer customized services that are right for them. We want to be known as the company that cares about their customers and delivers superior services for the right price!
We are passionate and enjoy what we do.