Ryan Donner and Associates
Featured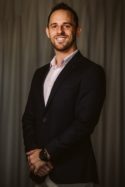 Company Name:
Ryan Donner and Associates
Expanded Overview and Background:
Ryan Donner moved from California to Puerto Vallarta in 2012. He worked for the the number one sales agency where he began to form a team of agents before ultimately breaking off on his own and forming Ryan Donner & Associates. The company grew from 5 agents to a team and staff of over 30 people in just one year. Ryan Donner & Associates is now one of the fastest growing agencies in Puerto Vallarta.