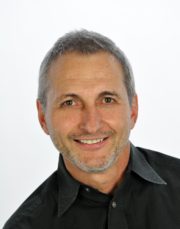 Luxury homes, vacation rentals, investment properties, commercial real estate.

Selling a home is always difficult because it's like leaving a part of you behind and buyers don't always appreciate aspects of your home in the same way you do. Alejandro understands the emotional aspects of this and can help you work through this process while preparing your home for a quick and profitable sale.

Buying the right home is also difficult because if you don't take your time or feel pressured you may end up in the wrong house. So if you are looking for a realtor that can help you navigate through the entire process, without rushing you to decisions, then you have come to the right place.

Expanded Service Description
Alejandro has lived in Sedona since 2007 and started in real estate in 2010 buying, fixing and selling homes. He joined the prestigious Russ Lyon Sotheby's International Realty brokerage firm in 2016 and started listing in Yelp in 8/17. He has a specialty finding good investment homes as well as homes that are good for use as vacation rentals. He currently owns and operates three vacation rental homes.