RE/MAX Professionals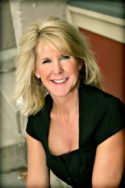 Company Name:
RE/MAX Professionals
Expanded Overview and Background:
am a full-time professional Realtor®. I am educated in the legal aspects of real estate practice in the State of Colorado to provide real estate services. As a member of both the Colorado and National Associations of Realtors, I abide by a strict Code of Ethics to provide you with the highest level of service. As a Realtor® with REMAX Professionals, I am part of the strongest networks of real estate professional in Colorado. I earn my living by serving the needs of home buyers and sellers with integrity. SKILLED SERVICE A large part of my work is performed behind the scenes: previewing homes, researching comparable sales, gaining market knowledge, evaluating changing legislation, and maintaining my professional credentials. For every hour I spend showing you homes, I will have spent up to ten hours preparing. I am constantly acquiring information that will help me to better serve you. I am committed to family, mine and yours; they are what make us stronger everyday!