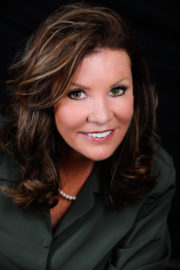 I specialize in helping people sell their property in Maryville, Alcoa, Friendsville, Walland, Tellico Village and Greenback TN for top dollar and in their time frame!
Expanded Service Description
When I was considering getting into the real estate business in 1990, I thought "everybody and their brother is a Realtor!" But someone wise once told me "That may be true, but very few of them are good at what they do." That inspired me to jump in full force and dedicate myself to being one of the few that are the BEST in the business. Twenty-seven years later, I can say I have very happy clients that refer me to their friends and family.
My father taught me at an early age that if you apply the golden rule "Do unto others as you would like done to you" and give exceptional service, you will succeed in anything you put your mind to. I have applied those rules to my business and can sleep well at night knowing my clients received the best care in one of the biggest investments they generally make in their lives. It is a simple concept yet many in my industry, like all industries, do not apply this. You have good, bad and exceptional Realtors out there. I strive to stay in the exceptional category. My clients will attest to that! In today's internet society, it is easy to "Look" at properties for sale or list your home on one of the 50+ real estate sites. However, it is still an overwhelming maze to get to a successful closing with all kinds of pitfalls in between. My Faith, Experience, Negotiation Skills and Penchant for Details can smoothly guide you through this experience and we can have fun along the way! The most important thing you can do is not just buying or selling a home. It is equally as important to choose the best Realtor that fits you!
I have built my business plan on working with no more than 15 active clients at a time and I have an admin that helps me dot my I's and cross my T's. This allows me to give you the attention you deserve and the service you need. A one-on-one personal approach is more important to me than running a business machine. Some agents take as many listings as they can and then only sell 10% of them. Many agents are successful with this philosophy but frankly I would be concerned about the other 90% that didn't sell! "Expired" or "Didn't Sell" is not in my vocabulary. I want each of my clients to get that personal service that is rarely found in my industry.
If you are looking for a Realtor that will treat you like family and will advise you as if I personally was buying or selling the home…then call, text or email me today and let's talk. I will get back to you promptly.