Re/Max Champions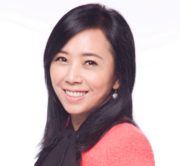 We serve the Southern California market including Los Angeles, Orange, Riverside and San Bernardino Counties. We list homes for sale in all four counties and also provide rehab and staging service to help sellers prepare the house for market. Our team has 8 agents that specialize in helping local buyers, out of state relocation, and foreign national purchase homes in our market. We also provide full service property management for domestic and foreign investors, leasing and management service provided through our own private brokerage, Realty Prodigy.
Expanded Service Description
Born in Taiwan and raised in Argentina, Lina Chu is a multi-lingual Top Producer Realtor® with an individual production averaging over 25MM a year. She leads a team that specializes in luxury residential sales and property management. She leads a high performance real estate team consisting of a strong residential and commercial sales team, property managers, transaction coordinators, appointment coordinators, marketing specialist, accounting manager and property rehab/maintenance team. With accurate property valuations, effective multi-lingual and global marketing, effective staging strategies, vigilant market monitoring, and dedicated hard work the team ensures the highest possible sales price for each property listed, short marketing period and on-time and smooth closing.
With 13+ years of experience in residential and commercial real estate the team manages a stable portfolio averaging 250+ units including apartments, industrial buildings, warehouses and shopping malls, and other smaller residential units with total value above $150MM. The team has full-time staff dedicated to leasing and managing the assets for clients to ensure lowest vacancy rate possible, timely repairs, accurate accounting, and maximum rental income and return for the clients. Precise and timely accounting figures are provided to clients on a monthly basis and year-end reports are provided to allow client to file taxes on-time.
Besides the daily real estate business Lina dedicates time to non-profit work to help with the local communities. Lina is currently serving as Member of the San Bernardino Associated Governments Community Advisory Group (SANBAG CAG), an organization dedicated to improve the public transportation system for Southern California. Lina also dedicate her efforts to help with various non-profit trade organizations and she is the National Default Chair for the Asian Real Estate Association of America and also the Founding President of the AREAA Inland Empire Chapter.
Lina Chu received dual Master's of Science degree in Electrical Engineering and Computer And Information Sciences from the University of Pennsylvania, a member of the prestigious Ivy League institutions. She also holds a BS degree in EE from the National Taiwan University. Prior to her real estate career, she has worked as an information technology consultant for Fortune 500 companies, building large scale, high traffic ecommerce and multi-lingual websites. She is an enthusiastic entrepreneur, loves challenges and problem solving and enjoys helping people. She ultimately found the perfect career match in real estate.