RedSun REALTORS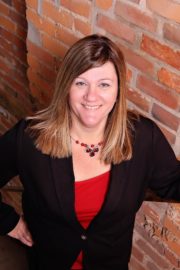 Our agents are passionate, with a deep knowledge and appreciation for all aspects of real estate. Red Sun REALTORS® are forward-thinking, finding creative solutions that meet the unique needs of each and every client. Red Sun caters to purpose-driven, design-conscious buyers and sellers across all budget ranges in all of the unique and vibrant neighborhoods of Cincinnati Ohio.
Expanded Service Description
Donna Sundin is the founder of RedSun REALTORS®. Her vision to modernize the real estate experience without losing the personal attention of a boutique local brokerage is a living passion that drives her to this day.
With that passion for the Real Estate industry Donna remains active in representing both buyers and sellers. Her experience directly translates to helping hundreds of families realize their homeownership goals. Donna has been recognized for her success by many industry organizations.
Having an entrepreneurial spirit Donna takes a special interest in mentoring and championing for agents who similarly offer a high level of individualized service and commitment to their clients. Members of her team often refer to Donna as an innovative leader who brings a high level of creative energy and compassion to her managerial approach.