Re/Max Park Creek – Bill Sohl Luxury Real Estate Team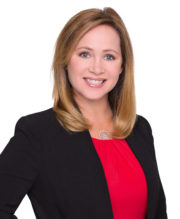 As an International Communications major and effective communicator, I take great pride in listening to my clients' needs and "wish lists" when looking for a home; size, layout, price, etc. I work on a team with 20+ years experience in the Broward and Palm Beach County, specializing in Parkland and Coral Springs. As a seller's or a buyer's agent, our team negotiates hard for the best price possible and makes the sometimes overwhelming process of home buying seamless and fun.
Expanded Service Description
Specializing in luxury family lifestyles, Shelbie has over 10 years experience as a marketing and advertising executive and former television reporter. With a degree in International Communications, her attention to detail and effective communication is her top priority. Shelbie joined the real estate industry after several years working directly with Florida builders in marketing of new community grand openings and events. Her expertise in both traditional and digital media marketing allows her to use the latest technology to market and sell her clients' homes fast at the best price possible, and also help find buyers' their new home just as homes hit the market.