Re/Max Advantage Plus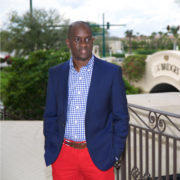 Expanded Overview and Background
Carlos is focused on providing you with the best results and service in the industry. He listens carefully to understand your real estate goals and work hard to create solutions that make sense for you. Whether you are new to the market or an experienced investor, Carlos will work with you. He has the expertise, proven track record, and resources to help you achieve your real estate goals. He works with international clients as well.
As is often said, real estate is about location, location, location. We have extensive knowledge of the Boca Delray area; we can help you find the right home for you or the right buyer for your home.
Carlos current serves as a board of director for the Realtor Association of Palm Beach County, serves as a Florida Director for the state of FL and is a member of the Global Business Alliance for Realtors.
Carlos a native of Barbados, is an accomplished financial professional with more than 20 years experience consulting high profile clients in financial planning and wealth management strategies. Carlos possesses excellent communication skills, cultivates positive business relationships, Carlos is a dedicated professional.
He is an enthusiastic member of the community and enjoys golf, travel and is active in charities such as Habitat for Humanity, Place of Hope and Stand Among Friends among others in Palm Beach County