Featured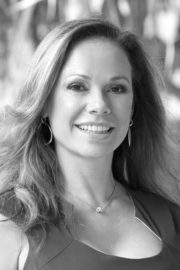 Being a Realtor in Naples for over 30 years, she has experienced the ups and downs of the Real Estate Market, as well as the growth of Naples to a world class destination. This makes her an informed agent in today's market. Kristen specializes in the Luxury Market assisting buyers, sellers and investors through her vast experience in both real estate and business.
Expanded Service Description
When Kristen Weardon discusses Naples real estate, she knows what she's talking about – from the ground up. For three generations, construction, architecture, and realty has been in her blood. Her grandfather was a Connecticut builder who would take young Kristen on jobs; her mother was a realtor who owned her own brokerage firm in Naples. Kristen followed in their footsteps by becoming a licensed Realtor in 1989.
Now one of the most plugged in realtors when it comes to Naples' history and properties, Kristen is passionate about connecting her clients with the right people to meeting their real estate needs. "I want to get people what they want. One happy client brings another happy client. I love helping people, being creative and going the extra mile. It's second nature to me and provides me with the most of my job satisfaction."
Kristen is a longtime resident of Naples, residing in Pelican Bay for the last 20 years, has been providing her many satisfied clients with premium customer service for over 27 years. "I have experienced the ups and downs of the real estate market, as well as the growth of Naples to a world-class destination, making me an informed agent in today's market and well-established in the community," she says.
With a large number of repeat and referral clients, Kristen is clearly doing something right. When asked why her clients continue to return to her, she says: "For me, it's about building relationships". Going above and beyond at all times is another hallmark of Kristen's, and among her credos is this: "Do more than is expected, but have no expectations." While she may not reap immediate rewards from this philosophy, she truly believes that in the long run it results in additional business.
Kristen is not only highly personable, but also very detail oriented, a trait that makes the often-complicated selling or buying process much smoother for her clients. "There are many details involved in getting the sale closed," she says, "and it requires a great deal of communication with a lot of professionals to negotiate and close a good deal for my buyers and sellers. My role during this step is to see that all these details are handled quickly and professionally on my client's behalf."
Kristen is also a dedicated and passionate philanthropist, who has dedicated countless hours working on behalf of multiple and varied charities that include, PACE Center for Girls, Big Brothers and Big Sisters, the American Heart Association, the American Cancer Society, and Cancer Alliance Naples. When she's not working, Kristen enjoys spending time with her children. Her hobbies include paddle boarding and jet skiing.