Partnership Realty. Inc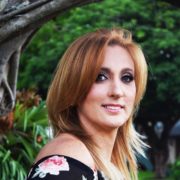 Buyers Agent
Listing Agent
Relocation
Foreclosure/Short Sale
Expanded Service Description
Mrs. Tamayo is originally from Venezuela, she came to Florida in 1985 with a drive to succeed in the business field with the support of her family. She received her Beautician Title soon after her arrival to the US and opened a family owned Tile & Granite Company. Her mission is to keep her family united and, at the same time, create that same family environment at work with her clients.
She has always been a strong believer that happiness is achieved when our work benefits others besides ourselves. The joy aroused from these actions is truly satisfactory.
After years of hard working and dedication to her customers at the Flooring and Countertop Company, she realized her passion for Real Estate. In 2004, she became a Real Estate agent for the State of Florida. Since then, she has been involved with today's Real Estate market.
Marlene is committed to her clients with an emphasis on reliability, timeliness, and enthusiasm; she provides her clients with the information required to make positive decisions in this constantly changing real estate market. Marlene has also developed valuable working relationships with other professionals in the industry such as title companies, lenders, and appraisals.