MBC Realty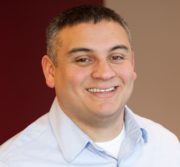 Serve the greater Fox Valley area with all types of residential real estate needs with a specialty of first time home buyers and sellers. Use innovative methods to market listings and am 100% engaged in working with clients. My goal is always to create a client for life.
Expanded Service Description
Comcast "Top Rate Real Estate Agent" 2016, AIREP "10 best in Illinois for Client Satisfaction" 2015 and 2016. Licensed agent since 2003. Broker/Owner of MBC Realty since 2007.