Living Room Realty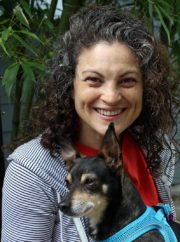 More than two decades of profoundly good service selling Portland digs...
Representing folks in Portland's close-in neighborhoods, specializing in classic architecture and interesting infill. Homes - big and small. Patience with sensitive souls, first timers, downsizers, and most others. A ton of experience...
A house yenta, guiding you from the old to the new, making way for your future...
Expanded Service Description
Licensed in Oregon since February 1991
Senior Residential Specialist
CRS
Member National Gay and Lesbian Real Estate Association
Member Pet Realty Network