Klemm Real Estate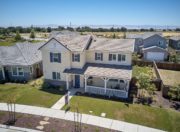 Heavy listing agent in San Joaquin County! Master of buyers, able to close the first home we write on, 14 day close and guaranteed. N. California is our main focus, from Sacramento all the way through the Bay Area down to Santa Cruz.
Expanded Service Description
Top 1% Trulia agent award.
Multiple, consecutive, year over year Masters Club winner for Lodi Association of Realtors as well as the Central Valley Association of Realtors. I have personally hired 8 full time agents who work in my office in Mountain House CA. We are the only real estate office and per MLS, we are ranked #1 in Mountain House and Tracy CA. Prior to real estate, I was an Executive Vice President for Chase Bank, covering Northern CA.