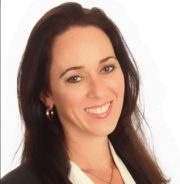 Specializing in South Florida residential real estate, especially high end estate homes and country clubs.
Expanded Service Description
Laura Derrickson is a licensed professional high-end real estate broker specializing in country club and estate homes in South Florida, specifically in areas such as Boca Raton, Delray Beach, Boynton Beach, and nearby communities.
She attended New Mexico State University-Carlsbad where she started her career at IBEX Weather, an airlines/aviation company with locations around the country.
Laura officially became a certified real estate agent by acquiring her license from the Florida Department of Business and Professional Regulation. She is currently a Broker Associate and Realtor with Keller Williams Realty Inc., one of the top real estate agencies in the world.
Laura is a member of several professional organizations, which include:
National Association of Professional Women
Institute of Luxury Home Marketing
Global Business Alliance
Realtors® Association of the Palm Beaches
Signature Gives Back
Women's Council of Realtors®
Laura is also fluent in German, and can communicate using American Sign Language (ASL).
Her Approach
Laura takes pride in her highly thorough, analytical approach to real estate. She believes in the importance of keeping clients well-informed, in order for them to make the best decisions. Her approach is focused on giving clients a more detailed view of each property, so they are fully aware of both the advantages and disadvantages of each home prior to purchase. For those clients who prefer a "Big Picture" approach, Laura is able to gather the information and do the behind-the-scenes work to present it as such.
Among Laura's highest priorities is to provide top-level customer service that makes the home buying and selling process smoother, faster, and easier for each client. She takes time to understand each of her clients' goals, in order to create an effective strategy that will lead them towards success.
Laura knows the value of maintaining open lines of communication – she makes sure all her clients' questions and concerns are addressed, ensuring a stress-free experience. Assisting clients through every major decision is one of Laura's greatest strengths as a real estate consultant.