Berkshire Hathaway Pen Fed Realty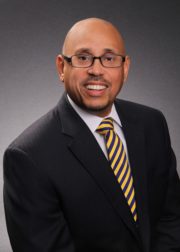 Cormier's professional background did not follow the typical trajectory of those bound for the real estate industry, yet his unique experiences are among his greatest assets. A graduate of Brown University, he felt the allure of the industry at the age of 21, when he invested in his first real estate property and subsequently honed the skills that led to his prominent recognition as one of the region's best Realtors. A lifelong student of human behavior, he harnesses the abilities he developed as a former Army Officer and negotiator to deliver unparalleled results to his clients. In addition to decades of experience in the market, Cormier holds numerous specialties and certifications, including Certified Luxury Home Marketing Specialist and Certified Short Sales Expert.

Expanded Service Description
Marc's insight and experience as a former Army officer and later as a union negotiator makes Marc uniquely equipped to serve his clients and achieve the best deal for them. Marc will get you from point A to point B no question you will achieve your goal.
Tania Ivey
The unbeatable combination of integrity, competence, and a demonstrated ability to handle even the most complicated transactions with ease and grace is the reason why more than 90% of Tania's business is by referral or repeat client. Her reputation and expertise in effectively representing both buyers and sellers in the Washington DC Metro Area. Tania was born and raised in Montgomery County Maryland; while maintaining offices in Northern Virginia has earned her accolades from her many satisfied clients and the distinction of Top Producer year after year.
Aside from being a great realtor, she is a wife and mother, actively participating in her community and children's school. She truly understands the stress that often comes with buying and selling a home.