John L. Scott Ballard | Madrona Group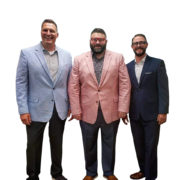 Expanded Overview and Background
A hybrid real estate office that focuses on the principles, values, and strategies that we think are the most important to people in the Pacific Northwest.
John L. Scott Ballard | Madrona Group is a team of like minded real estate professionals that pride themselves on:
Having a strong local knowledge about the Puget Sound real estate market.
That integrate the latest marketing and technology to be able to provide the ultimate customer experience.
That study and practice fierce negotiation techniques to ensure the best possible outcome.
That take time and resources that this wonderful career provide to give back to the community that they love.