Jane Byrd Properties International LLC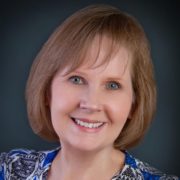 Specialties:
Acreage, Land, First Time Buyers, Investment, Luxury Homes, Listing agent, New Construction, New Home, Quality Home, Relocation, Residential, Retirement, Relocation, Short Sales, Foreclosures
Expanded Service Description
Bonnie Butler is the Broker at Jane Byrd Properties International. Bonnie's high level of service and outstanding internet advertising capabilities have consistently made her one of the top Real Estate Agents in the area. Bonnie has lived in and worked in Northeast Harris County for 30 plus years and she knows the community and understands the needs of buyers and sellers.
Bonnie Butler, Specializes in Northeast Harris County and Southeast Montgomery County Real estate call or email her at 281-380-7378
Bonnie@BonnieButler.com or visit her website at www.BonnieButler.com
Bonnie attended University of Saint Thomas, Houston, TX and University of Houston, Clear Lake, TX for her Real Estate education.
Bonnie Butler is your full time REALTOR® that gives personal customer service. If you have any general questions about buying or selling please feel free to contact Bonnie. She has closed on more than 450 properties within the Houston area and has received numerous awards for her real estate achievements.
AWARDS
Houston Association of REALTORS Top Production Award
SNE Realtors Top Listing Agent of the Year Awards 2001-2009
SNE Realtors Top Producer 2003-2009
Coldwell Banker Sterling Society Award 2010
Coldwell Banker Diamond Society Award 2012
Coldwell Banker Southern Homes Relocation Award 2011
Red Door Realty & Associates Triple Crown Award 2014
Red Door Realty & Associates Million Dollar Producer 2014
5 Star Realtor Award Winner featured in Texas Monthly 2011-2017