HomeSmart Professionals
Featured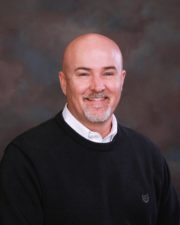 I've worked with hundreds of buyers and sellers in my 21+ years as a Realtor, former Broker and Brokerage Owner. I've managed and studies various 'out of the norm' transactions thus giving me the expertise to confidently, efficiently and professionally represent anybody wishing to buy or sell a home, land or commercial property / business. I look forward to being of service and with me ... the customer comes first, above all else. My insurance background gives me a unique perspective in contract details protecting my clients from the otherwise potential liable situations.
Expanded Service Description
I've lived in the White Mountains most of my life and have actually resided in many of the towns in Apache and Navajo Counties giving me true knowledge of the White Mountains and the many nuances including city governments for Show Low, Pinetop, Lakeside, St Johns, Springerville and Eagar as well as other factors that go with deciding on where you might want to make your home. I love the outdoors whether it's hiking, watching wildlife, fishing, exploring or taking pictures of wildlife and nature … it's all heaven to me.
My wife and I are empty nesters and thoroughly enjoy archery competitions and traveling. As a former real estate broker and having owned my own brokerage at one time I truly understand what each of my clients deserves in the way of service and quality communication. That's why I only work with a limited number of buyers at any given time so I can devote quality time and attention to their endeavors. I moved away in 2006 to further my real estate technical experience and now my wife and I have returned to Show Low Arizona to offer these additional services to all. Having over 19 years in Real Estate I must say that marketing and negotiating are my strong suits so whether you're selling or looking to buy real estate here in the White Mountains I assure you of my ability to make the complicated easy to understand and my attention to details a benefit to your contractual dealings. Lots of fun along the way – never a boring minute when you're working with me. I emphasize continual concise communication until your real estate objectives are accomplished. I've made a good many friends over 21 years in Real Estate and having sold hundreds of homes that most of my business comes through referrals. Honesty, integrity and helping others are the three ingredients I contribute to my success. Well, let's get together so you can tell me more about YOU and your real estate objectives.
-Troy A. Brown,
The Bald Guy and Team
Realtor 5-Star Realtor by Zillow