Henderson & Associates @ Carolina One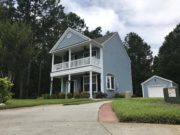 We are a true one stop shop. Title,Escrow, Reo, Traditional Sales, Rehab Team, Investmemts,
Expanded Service Description
We have closed 2000+'properties in the past 17 years. We look forward to helping you and your clients every day. We always say. Call Us Today We'll get you Moving!