Fortune International Realty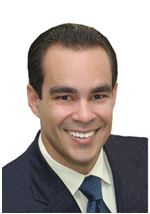 Coral Gables Specialist with more than 15 years of experience. I maintain a constant average of 25-30 listings in areas including Coral Gables, Coconut Grove, Pinecrest, South Miami, Brickell, Aventura and Sunny Isles.
Expanded Service Description
A top producer at Fortune International Realty's Coral Gables branch. I have managed to stay afoot and moving full speed ahead in one of the country's most volatile and competitive real estate markets. I have a team of assistants to help me manage my business, which includes involvement in the Coral Gables Chamber of Commerce and work for various local charities. Like many of my peers, I have worked my way into real estate after a different but successful career. A graduate of Florida International University, I hold a bachelor's degree in Accounting and a Master of Science in Taxation. I began my professional career with a prestigious local CPA firm and was doing well.
By mid-2003 however, I began to notice the amount of energy coming from the Miami-area real estate market as U.S and international investors aimed their sights and their monies at South Florida. Gathering my arsenal of financial, marketing and sales education experience, I chose to leave the security of that financial career and made the leap into real estate.
A famous author once said, "Success isn't a result of spontaneous combustion. You must set yourself on fire." That sentiment describes my approach to this real estate career since joining Fortune International in November 2003.