Fathom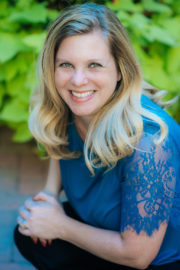 Specializing in first time home buyers, relocation, Servant's Heart (Teachers and Medical), Veterans Loans, Short Sales, Luxury, Historic Homes, Investments, New Builds and Selling Houses.
Expanded Service Description
Meet Lucie Warfield, a passion driven real estate agent serving the northern DFW area. Lucie specializes in relocation, Home-Town Heroes, first time home buyers, and Veterans. Her attention to detail and commitment to her clients through the whole process is unparalleled.
With a no-nonsense approach, she will save you both time and money. She will listen to your needs and desires to scope out only the listings that have potential for you. No need for you to comb through hours of unsuitable listings. She has first hand knowledge of many of the builders and houses on the market, spending her downtime touring different homes so she knows what is available at all times for her clients.
Anyone can be a realtor but a good realtor will bring you value. Lucie's value is shown in the way she discovers your needs, meeting you where you are and getting you to where you need to be. Her clients become friends because of her ability to connect on a more personal level.
"A client is like a gift for me. I get a client who tells me what they want and I get to connect the dots, making it attainable for them. I get joy out of helping them write their story."