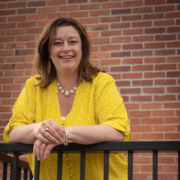 Sheena Brooks - Realtor/Owner* Brooks Home Team *Specialties: Listing Agent, Relocation, Buyer's Agent, Short-Sale, Residential - Land - New Construction
Expanded Service Description
It matters who you trust.
Real Estate Is an ever challenging and changing industry... That is why you deserve a Realtor who is knowledgeable and one who you trust. Owning a business that helps families find all the local resources they need as homeowners is a real passion of ours. Customer Service and Excellent Communication are the key to every transaction. All of this allows us to serve and focus on our local community nestled right here in the valley of the Sierra Nevada mountains.
We are driven and organized, thoughtful, detail oriented, and our focus is always on serving and providing value first. Our goal is to enrich the lives of all we have the pleasure of meeting through our business and day to day life. Every call and every client/customer matters to us....the BEST part is we get to make great friends along the way!