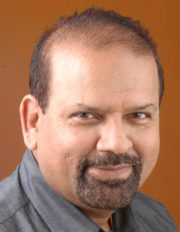 Helping buyers and sellers in Eastern Massachusetts
Expanded Service Description
Almost 2 decades as an IT professional has made me an unique REALTOR® - A tech savvy Real Estate Agent - what the new generation is looking forward to - texting the listing to listings on iPhone and more!
Though I feel obliged to work with first time home buyers - they need the highest care - it is always a pleasure to help an educated seller, empty nesters and move-up buyers.
Apart from attending many real estate conferences and seminars since 2003, I acquired few of the distinct designations - e-Pro, Web 2.0 specialist, LMC and CDPE.
The e-Pro designation is for Internet Empowere Consumer. This is to recognize and respond to the needs of the new generation consumer.
Current market conditions have evaporated equity for many homes - and these homeonwers are distressed. Foreclosure is a devastating financial and emotional process for a homeowner to go through, and in many cases they do so alone and without help of any kind. It is my goal to utilize the tools and information provided by Distressed Property Institute the homeowners need to avoid foreclosure and move forward with their lives. I learned the intricacies of short sales and forclosures in my LMC and CDPE designations.
Specialties: CDPE: The Certified Distressed Property Expert Designation provides me with all I need to assist the homeowners in distress.
LMC: Loss Mitigation Certification(LMC) equips REALTORS® with the tools to work on the complicated transactions involving foreclosures and REOs, short sales, and auctions.
e-Pro & Web 2.0: An e-PRO is a REALTOR® who has successfully completed the e-PRO training program for real estate professionals, has integrated the social media in his business, endorsed by the NAR®.