Excel Realty and Mortgage, Inc.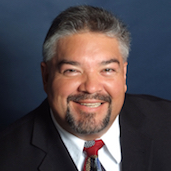 I have over thirty five years of professional sales experience as a REALTOR and I love my
work! I am a full time real estate Broker, Mortgage Loan Originator and Notary Public. I
have lived in the San Francisco East Bay Area my entire life. I have successfully sold real
estate throughout the Bay and Tri-Valley Areas.
Expanded Service Description
The part of the business I enjoy the most are my strengths in negotiating for my clients
and closing. There is no greater satisfaction than experiencing the joy and happiness my
clients express upon completing their purchase or sale. The majority of my business
comes from referrals and repeat business. My goal is to make the process of buying,
selling, or investing in real estate efficient, enjoyable and rewarding for you. Contact me
and join my list of happy clients!