Evergreen Homes
Featured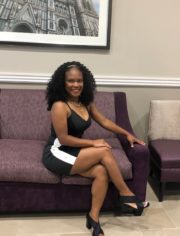 Daneika Collins is the Vice President, Branch Manager, and Senior Realtor at Evergreen Homes, a leading real estate agency with locations in Brentwood and Riverside California. Daneika Collins is a real estate specialist who has a passion for helping people realize their dream of homeownership through her refined management, selling, and negotiation skills.
Expanded Service Description
I have created a pathway to ownership program, and through this program, I am able to not only make homeownership a true reality for many but I am transforming, influencing and moving a general forward in not only real estate but in life.