ENGEL and VÖLKERS KATY
Featured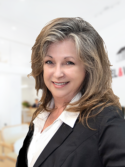 Company Name:
ENGEL and VÖLKERS KATY
Expanded Overview and Background:
Prior to entering into Real Estate as a career my husband and I lived abroad for almost 12 years in Indonesia, Pakistan and Dubai, We traveled extensively while out of the country so my deciding to concentrate on International clients was the obvious choice. I have 16 designations and certifications including CIPS, CRS, ALHS, GRI among the top. I was in the first class in Houston for the TRLP leadership training. One of the first 3 to achieve the CNE in Houston area and in the first class for MCNE in Houston, in the first class in Houston for the Green certification first 90 in the nation. A firm believer that you can never get too much education and being the first to know is important.