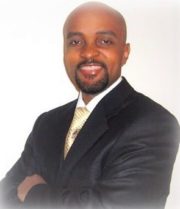 Servicing Seminole, Orange and Volusia County. Specializing in Residential Listings.
Expanded Service Description
James Broadus has built an outstanding reputation in Central Florida as one of the leading Real Estate Brokers. He is currently the Principal Broker for Diversified Realty Holdings, a Multimillion dollar producing Real Estate Firm located in Longwood FL. James prides himself on his extensive business development training, strategic sales marketing and client retention implementation. Specializing in Residential and Commercial Real Estate, James has an extraordinary track record in developing teams of Real Estate professionals spanning over 19 years.