Distinct Real Estate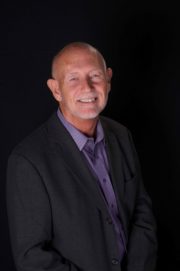 Not your typical real estate agent, John's experience, skills, and commitment combine to ensure you receive the quality, professional attention, and results you deserve. Looking to buy or sell your home, identify or purchase an investment property along the Front-Range, perhaps find that perfect piece of land? John will provide the guidance, insights, and knowledge to ensure your objectives are achieved – every time.
Expanded Service Description
After 20 years helping to start multiple successful technology startups followed by leading a global investment banking firm that completed $1 billion in transactions, John began looking for a meaningful way to help others. He found his path after witnessing the joy his wife Kathie, a very successful Realtor, found helping others purchase a home. The results are impressive, and he has become a top producer, receiving recognition and Excellence Rewards from the Denver Metro Realtor's Association.
His experience in marketing, raising capital, negotiating with some of the largest companies in the software industry, and navigating the waters of mergers and acquisitions helps to equip John with skills he uses today to help you buy or sell your home. And it shows; John has sold every home he has represented at an average list to sales price of 100.9%; far above the industry average and his average days to contract is well below what's expected by most in the market.
John combines strategy, his sharply developed negotiating skills, an unyielding desire to complete the research often necessary, analytics, and an unyielding desire to help his clients succeed.
A 2 -time DMAR Excellence Awards winner and Zillow Premier Agent