Compass – Davies Real Estate Group
Featured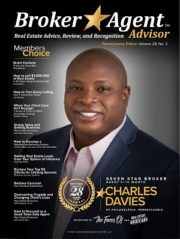 PRINCIPAL LISTING SPECIALIST
Expanded Service Description
I'm a native of Durham, North Carolina and a licensed Broker/Realtor in Pennsylvania and North Carolina. I've been in the real estate business for over 18 years and love providing my clients with great customer services and educating them on how to make and sell their best investment of their lives. I'm great at working with people and assisting them find their dream homes and/or sell their properties.
My main source of acquiring business are referrals from past satisfied clients. And, I am truly grateful for all referrals I receive!!
My clients have told me they love my hard work ethic, real estate knowledge acquired over the years, great personality, honesty, amazing problem solving skills and my willingness to do anything to keep my clients happy throughout the transaction.
Give me a call at 215-475-6100 or 919-632-3505, if you are looking to purchase or sell a home, or an Investor looking to invest in Real Estate. You'll love working with me!! ;~ )