Compass
Featured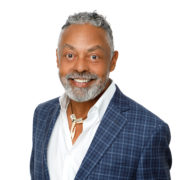 Luxury Homes, Second Homes, Vacation Homes, Land, Investment Properties, Distressed Properties, Probate Sales, Divorce Sales, Tax Differed Exchanges, Golf Course Communities.
Expanded Service Description
James Crandall is truly committed to providing exceptional expertise and professional representation to his valued clients. As a specialist in the Acquisition and Marketing of Residential, Luxury, Condominium and Investment Properties, James delivers an insightful and in-depth assessment of the current regional trends within the Greater San Diego and La Jolla real estate market. In addition, he also has a special love for the character and lifestyle of Palm Springs and La Quinta, and it is his joy to help anyone looking for the desert experience. James is passionate about real estate and clearly distinguishes himself with proven results while implementing a fully engaging, fun and personal experience for his clients.
James is highly skillful in leveraging each opportunity to the benefit of his clients and diligently aligns and applies himself with their specific priorities in order to accomplish their goals. He takes a deliberately mindful, fiduciary and cautious approach in protecting his clients by bringing light to the critical issues that may impact their real estate investment. He is highly diligent in seeing that his clients' needs are thoroughly attended to. Whether it's establishing a marketing plan, showings for a property, staging a listing to making it shine or a review of the technical points of the transaction; going above and beyond is all part of James' special care and attention that makes all the elements perfectly come together.
At every interaction, James exhibits his genuine passion and solid dedication. He is masterful at finding creative and equitable solutions. When met with a tough challenge, he is very creative, strategic and skillful in working through the issues. As an award-winning chef, this culinary artist and now highly skilled professional real estate agent is continually in a quest to up his game. If it is an extreme challenge or an engaging and expansive vision, James is in. He cherishes the rich and personal interaction with each client and greatly values the relationships developed with them. In indulging his clients with sophisticated, first class service, it is truly his joy to ultimately fulfill their request throughout the transaction and provide an unprecedented depth of real estate expertise that ensures their real estate dreams come true!
Contact James to serve you and your personal real estate interests.