Coldwell Banker Tomlinson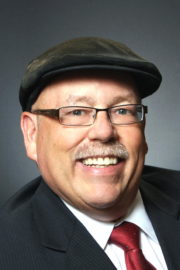 Expanded Overview and Background
1) I am a seasoned broker with the level of experience needed to always protect my clients interests!
2) As a native to this area, I have deep local knowledge of the area that is second nature to me. But in addition to my experience, I'm always looking at market trends. According to recent trends and data, the market has leveled off a bit from 6 months ago, but demand is still outweighing supply right now. Due to market trends and our pricing strategy, we typically sell quickly due to our homes receiving multiple offers. In your area, I have no doubt that your home will sell fast with my marketing strategy. When we meet in person, I'll walk you through what I've been noticing in the market lately and how it will affect your home price.
3) My marketing campaigns are unparalleled and multifaceted. I have a proven process for marketing my clients homes and selling them for top dollar. I start with pre-listing preparations such as interior design, cost effective upgrades, and pre-inspection. 95% of buyers will begin their search online, and I aggressively market online on all the major platforms to get your home maximum exposure. Your home will be featured on sites like Zillow, Trulia, Realtor.com, and many others.
I'm also glad to offer the following value-added services at no cost to you:
– Free virtual tour
– Dedicated Property Website
– Professional photography
– Staging suggestions
– Open houses
– High end flyers and brochures
Our team also networks with and markets to an extensive list of pre-qualified buyers that would be a great match for your home. You'll be regularly updated with the impact of our marketing efforts so that you know your time isn't being wasted. When we meet in person, I'll be able to show you first hand the quality of my marketing materials.
4) My intense training to receive my Accredited Buyer's Representative(ABR) certification has equipped me with the necessary tools to represent buyer's successfully in the very competitive market we are currently in. I find my clients the best homes for them and utilize my negotiating ability to win for them in competing offer situations.