Coldwell Banker Residential Brokerage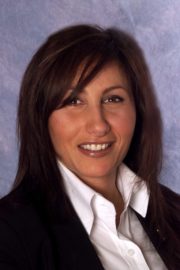 As a seasoned professional with two decades of experience in the housing industry, I am happy to offer you superior guidance and personalized assistance in your real estate search. Specializing in sales and rentals, I have experience with a broad range of property types, including luxury residences. My background includes eight years as a senior loan mortgage officer at Citizen's Financial Group, as well as several years of experience in loan modification.
Expanded Service Description
I understand that choosing to buy or rent a home is one of the most important investments my clients make, and I am committed to going above and beyond to help you find a home you're truly happy with.
Fluent in Greek, I volunteer in my spare time as the choir director, pianist, and organist at the Greek Evangelical Church of Newton.