Featured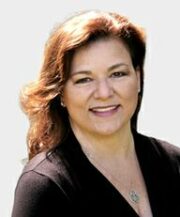 Experienced real estate pro with a unique background in marketing, PR, non-profit dev, and entertainment. My MS in Marriage & Family Therapy and BA in Communication Arts offer a personalized approach to clients, leveraging counseling and marketing skills to showcase their stories creatively. With a passion for storytelling and salesmanship, I listen to clients' needs and work tirelessly to achieve their goals. Well-connected with a vast network of resources, I'm dedicated to keeping clients informed and in good hands. Kindness, compassion, and service in all things.
Expanded Service Description
As a seasoned REALTOR® in the luxury real estate market, I bring a unique combination of expertise and personalized service to help my clients achieve their goals. With an unwavering commitment to continuing education, as demonstrated by my various designations and certifications, I strive to provide the highest level of service. My approach is centered around concierge service, where I work closely with clients to deliver customized information, education, and tailored action plans. My diverse background, including an MS in Marriage & Family Therapy/Pastoral Counseling, a BA in Communication Arts/Advertising, and experience in marketing, public relations, non-profit development, and entertainment production, allows me to bring a creative touch to the real estate buying and selling process. Allow me to be your guide, offering kindness, compassion, and exceptional service throughout your real estate journey.