Coldwell Banker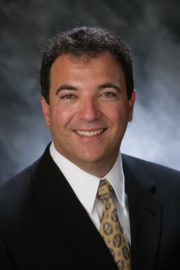 Expanded Overview and Background
When residential real estate moves from a seller's market to a buyer's, it helps to have foresight, a game plan and a good reputation. Those qualities have helped Joe Schembri maintain a top producer position at Coldwell Banker Residential Real Estate Services in Fremont.
"A lot of people know me as someone who gets the job done when others can't," said Schembri, who closed 106 sales totaling approx $80 million from July 1, 2005 to June 30, 2006, to become the 2006 residential real estate agent of the year for the entire East Bay. Joe ranked as the #1 Coldwell Banker Agent for the East Bay for 2007. Joe was also ranked the #1 agent in the East Bay from all real estate companies for 2007 by the East Bay Times. The Joe Schembri Team was ranked the #1 Coldwell Banker Team in the San Francisco Bay Area Region for 2008 and 2009.
It's not the first kudo by a long shot. Schembri was Coldwell Banker's rookie of the year in 1986, and he has been in the top 1% of the company's sales agents for Northern California for the past 25 plus years.
Joe Schembri employs 2 full time office assistants and 4 licensed real estate agents who are all part of the Joe Schembri Real Estate Team, making him easily accessible and effective to clients and enabling him to be more efficient in marketing and selling properties.
Follows a "Best Seller System" in order to develop a unique marketing plan for each customer's home.
Operates through Coldwell Banker's Nationwide Referral system that links buyers & sellers across North America and offices nationwide.
Networks with agents in Coldwell Banker's 146 real estate offices in Northern California.
Commits himself to the highest level of customer service- (over 70% of his business comes from referrals of satisfied past clients and business associates).
Senior Citizen Real Estate Sales Specialist (SRES). Certified and trained in dealing with the specific issues and concerns of Senior Citizens who are planning on relocating.
Certified Relocation Specialist – The Certified Relocation Specialist designation recognizes professional accomplishments in both experience and education. As a certified relocation specialist, Joe Schembri is trained to assist families while relocating to other areas.