Coldwell Banker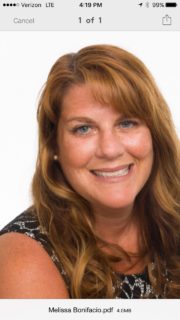 Melissa prides herself as being an extremely attentive, hard working, caring and knowledgeable Real Estate Agent.
Coldwell Banker, 50 Broadway, Hillsdale, NJ

Expanded Service Description
Melissa Bonifacio is a Graduate of the University of Rochester with a degree in Psychology, and spent the majority of her working career as a Teacher; through Teach For America, A Nationally Accredited Teaching Corporation.
Working with people is one of Melissa's greatest joys in life and as a newly licenses Sales Associate, her goal is to assist people in helping find the home of their dreams… Melissa's background and skills in communication make he a wonderful Real Estate Agent.
Melissa moved to Bergen County, New Jersey 23 years ago, from Huntington, Long Island. She and her husband, who has been a lifelong resident of Bergen County, both feel it is the perfect place for raising a family. Melissa has lived in Northvale for the last 14 years and loves it. She believes the engaged community, superb schools and close proximity to the New York City make Northvale a wonderful place to live.
Melissa is an active member of the Friends of The Northvale Library. She spends her free time helping her oldest daughter with her charity, Nourish the Love of Reading; where they collect gently used children's books and donate them to local food pantries.
In her spare time, Melissa has also been a coach for her 2 daughters' various sports teams through the years, PTO member and supporter, Girl Scout Leader and class parent.
Melissa is an attentive, knowledgeable, and diligent Real Estate Agent. No matter if you are looking to buy, sell or rent...Melissa will work for you to get the job done!