Coldwell Banker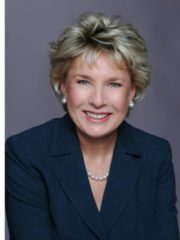 Constance serves multiple San Francisco Bay Area counties including Marin, San Francisco, San Mateo and Santa Clara Counties. She provides expert services to Buyers and Sellers and has worked with multiple Fortune 500 companies providing Executive Relocation in addition to Real Estate Development.
Expanded Service Description
Constance L. Heldman is the Founder and President/Broker of Datanation Services Corporation, R/E Source Realty and now affiliated with Coldwell Banker since May, 2017. Constance applies over 37 years of expertise in residential development and sales serving the four counties of San Francisco, Marin, San Mateo and Santa Clara. She has been a professional Realtor since 1981 opening her first Brokerage in 1985. Prior to entering the real estate profession she held management positions in sales and marketing in the Silicon Valley electronics industry. After several years as a real estate investor, Constance decided to become a full time real estate professional, and quickly became a "Top Producer". She consistently ranks in the top 10% of realtors in the Nation and is a member of the Top Agent Network. She is a luxury home expert and an Executive Relocation Specialist handling the personal estates and relocations for several Fortune 500 companies and their executives in the Bay Area.
On the personal side, Constance has a passion for helping underserved youth to reach their full potential and to close the achievement gap. She created a Foundation to provide funding to underserved children in academics and quickly discovered that funding these projects was not enough. She became an active volunteer with the Boys and Girls Clubs where she created a literacy program designed to help children improve their reading and comprehension skills leading to increased self-confidence and self-esteem. This successful program was adopted nationally. Based on considerable experience with youth she decided that the reading club was not enough and decided to personally mentor a group of youth from elementary school through college. Through the years the group of youth has continued to grow. Her College Bound/Achievement Matters program has helped dozens of youth who have become career ready, have graduated college and are living successful and productive lives as they also give back to their communities. These youth have now become "her kids".
Constance is a National Trustee for the Boys and Girls Clubs of America, is Vice Chair of the Boys & Girls Clubs of America Pacific Region, sits on the President's Advisory Board for the Boys and Girls Clubs of the Peninsula, is co-founder of the Boys & Girls Clubs of Marin and Founder of the College Bound/Achievement Matters after school program in Marin County. She is a former Founding Trustee for KIPP (Knowledge is Power Program) Bay Area Schools, and co-creator of the course "Decision Making for Teens". She sits on many advisory boards providing support to underserved and at-risk youth. She has been honored with numerous awards for her work with youth.