Charles Rutenberg Realty Inc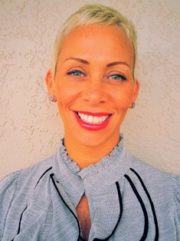 The Real Estate Diva- Kimmi helps buyers and sellers connect in the Tampa Bay Area!
Expanded Service Description
Kimmi Hunt has a passion for real estate and helping others and creating value in every transaction. With over 17+ years in this business, Kimmi Hunt is always striving to provide outstanding customer service from start to finish. If you are thinking of buying or selling, think Kimmi Hunt!